Music
concert - contraversu
12 Feb 2022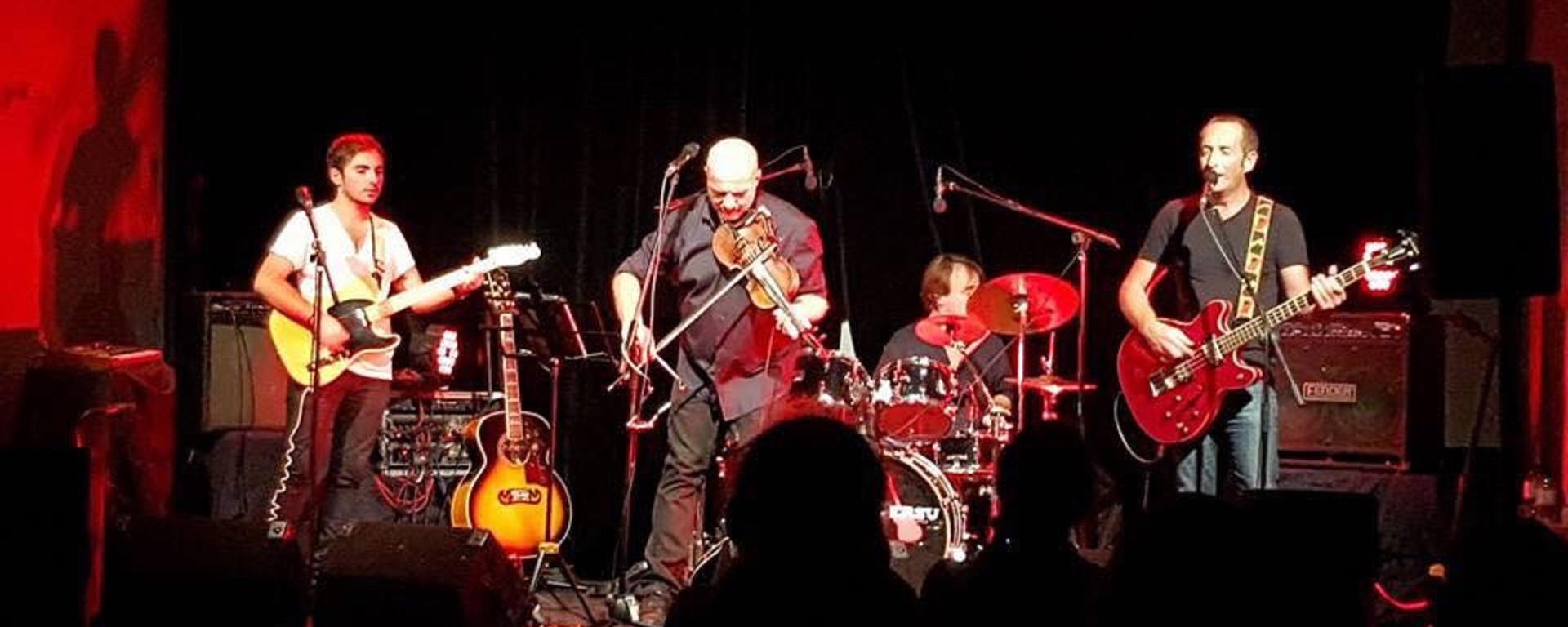 Presentation
Want to go out?
Frederic "tonton" Antonpietri : Bouzouki , guitars and harmonicas
Michel "ziu micheli" Solinas : Violin, mandolin, flutes and bagpipes
Dominique Tomasi : Bass guitar
Marc'antò Mucchielli : Guitars
Bruno Vidal : Drums
Contraversu, hè un spiritu, in a so di marcha ci hè calcosa chì tocca l'essenza di u rock, ùn hè solu un affari di sonu, hè dinò issa manera di fà luccicà a rogna, di fà la scintillà, di dà parpena di pristighju à issi cosi chì sò à spessu lacati da cantu, issi cosi stuzzicaghjoli... Tuttu què caratterizeghja u Contraversu.
The "Contraversu" project was born two years ago, driven by Tonton (I Cantelli, Corsica sound, Back to lovecraft) and Ziu Micheli (Dopu Cena, Cia Zilimbrina,). This musical project is essentially based on the reinterpretation (in a folk rock style) of bawdy pieces of the traditional Corsican repertoire, but in the opposite way to what one could usually hear concerning these repertoires. Thus 9 titles were recorded, including CODICE, commissioned by the Compagnie studidanza. Contraversu is part of the musical bartering process initiated by the Corsicasound Collective (Tonton, Paul Miniconi, Doria Ousset...). Contraversu proposes a (re-)creation around tradition but also a mixture of sounds and genres. Indeed, cialameddi, caramusi, violins and mandolins rub shoulders with a guitar / bass / drums formation. September 2016: the duo becomes a folk-rock quintet and the singers-musicians of Contraversu are eager to play on stage and meet new people.
"There were only four of them in the absence of Frédéric Antonpietri, former leader of I Cantelli, who was stuck in Bastia. But the absence of this reference of rock in Corsica was never felt during an evening dedicated to "Contraversu". The Contraversu, an idea of Michel Solinas, inspired by the band "The Pogues", to revisit traditional Corsican songs in a rock way. An idea that is... 20 years old, relaunched in 2014 with Frédéric Antonpietri, better known by the name of "Tonton". Two years later, the result presented at the café-concert "Le Temple" in Ajaccio, was simply extraordinary, thrilling a delighted audience. (…). Michel Solinas delighted the audience with his mandolin, violin and harmonica as well as with his voice. A nice surprise for this child of Riacquistu whose talent for traditional music was well known. At his side, Marc'antò Mucchielli, a very promising young Ajaccio man on electric guitar, Dumè Tomasi, a reference on bass and Bruno Vidal, also very well known in the cultural world, on drums. U Contraversu made a hit at the Temple with traditional songs reviewed and corrected in a rock way. (…). Great art and a team that should certainly be talked about again... " CORSE NET INFOS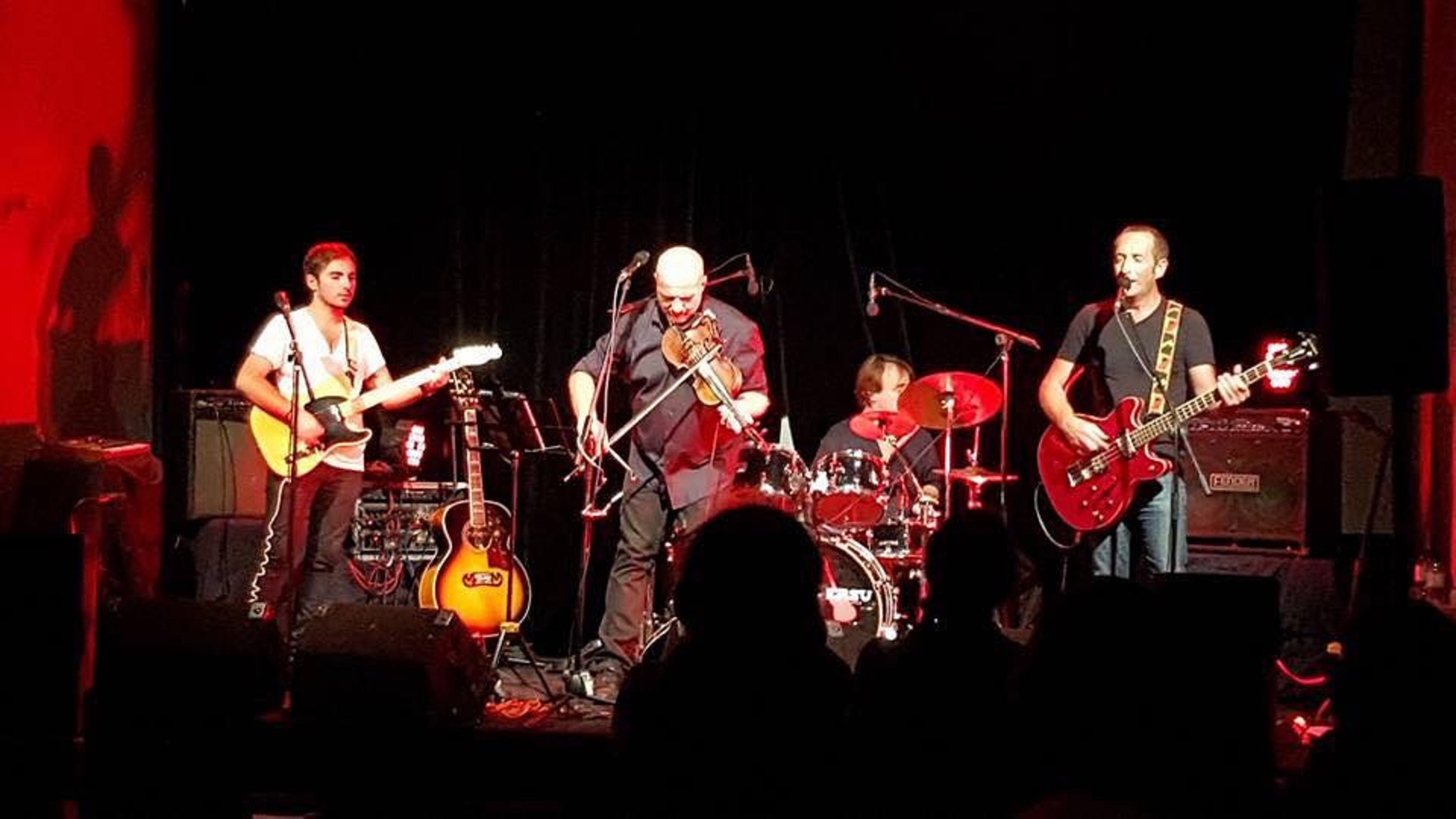 Ideal
Alone
In couple
With family

Dates
February 12, 2022 at 21:00.
Means of payment
Bank card
Bank and postal cheques
Species
Information
Reduced rate : 11 euros Ajaccio Culture Card: 15 euros Normal rate : 17 euros
concert - contraversu
Venue of the event :
6 chemin de Biancarello
20090 AJACCIO
theatre de l'aghja