Animation office
Art of living
cucina per natale - atelier foie gras au myrte avec le chef vincent boucher du petit restaurant
16 Déc 2023+ 2 date(s)
Book
Presentation
Want to go out?
CUISINEZ VOS PLATS DE NOËL AVEC LES CHEFS DES RESTAURANTS D'AJACCIO !
Vous préparerez votre foie gras de 250g, étape par étape, grâce aux précieux conseils d'un ancien Chef des plus grandes maisons parisiennes (Ladurée, La Tour d'Argent, Champs Elysée Plaza…).
A la fin de l'atelier, vous repartirez avec votre ballotin à déguster le soir du réveillon…
Durée de l'atelier : 2h. Atelier limité à 12 personnes
RDV 13h50 au Petit Restaurant
Préventes obligatoires à l'Office de Tourisme du Pays d'Ajaccio et la e-billetterie. Pas de ventes sur place.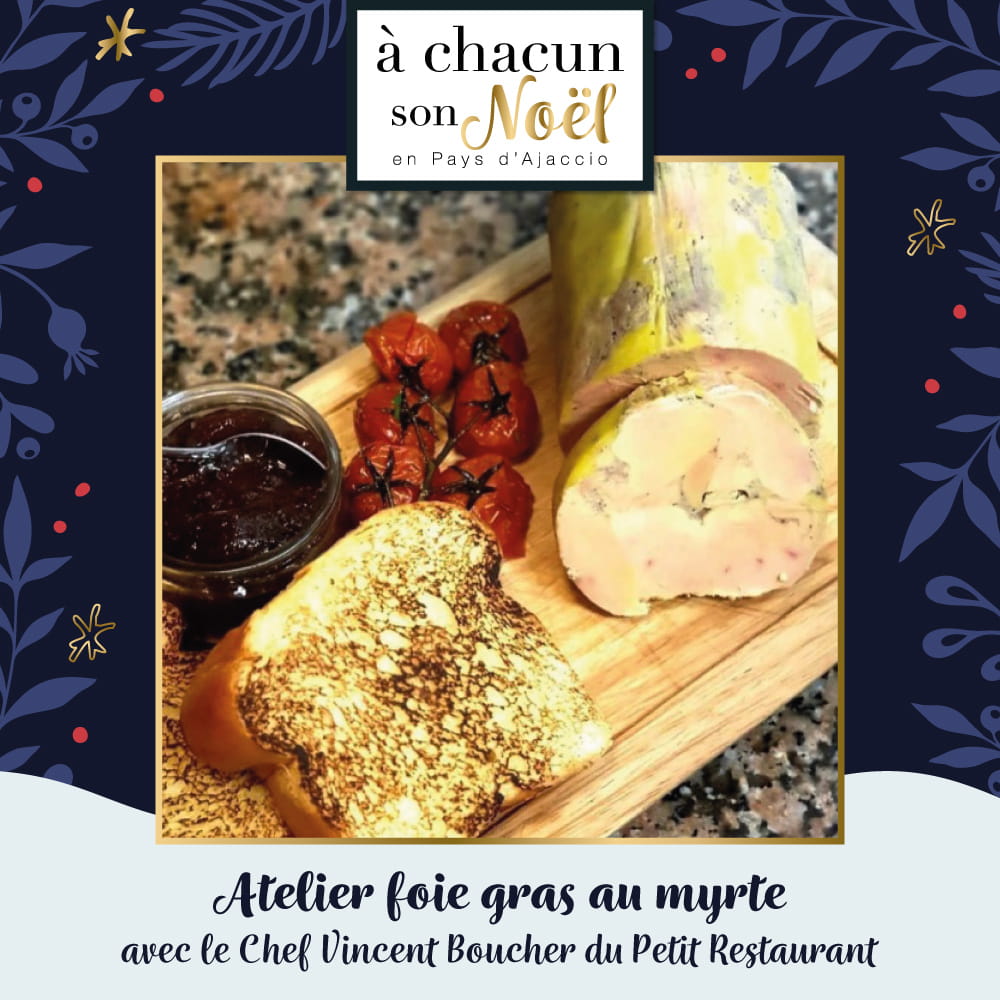 Dates
Le 16 décembre 2023 à 14:00.
Le 17 décembre 2023 à 14:00.
Le 23 décembre 2023 à 14:00.
Would you like to
enjoy this outing?
I reserve
Means of payment
Bank card
Bank and postal cheques
ANCV
Species
Online payment
Information
Tarif : 50 euros par personne Préventes obligatoires à l'Office de Tourisme du Pays d'Ajaccio et la e-billetterie. Pas de ventes sur place
cucina per natale - atelier foie gras au myrte avec le chef vincent boucher du petit restaurant
Organised by :
ajaccio tourist office
Venue of the event :
3 rue Pozzo di Borgo
20000 AJACCIO
le petit restaurant