Animation office
Art of living
cucina per natale - l'agneau corse de noël à l'antica du chef lambert d'a merendella citadina
20 Déc 2023
Book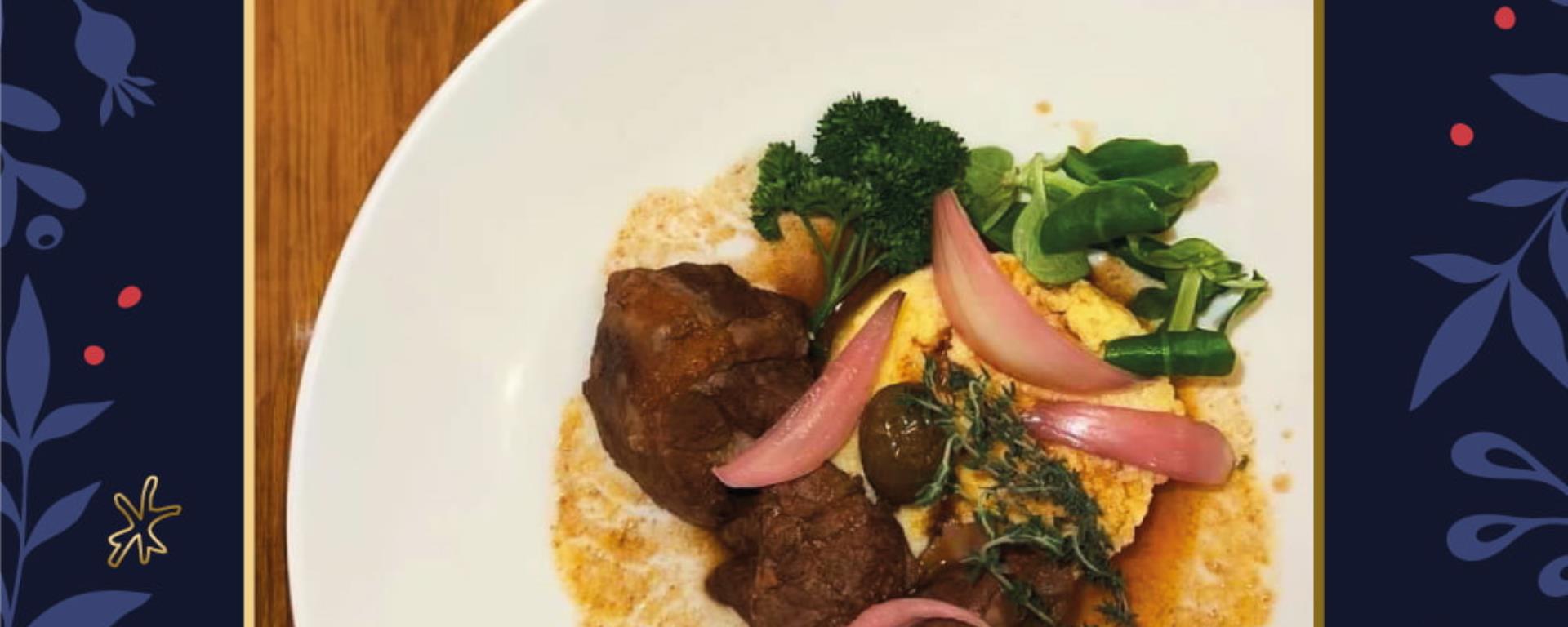 Presentation
Want to go out?
CUISINEZ VOS PLATS DE NOËL AVEC LES CHEFS DES RESTAURANTS D'AJACCIO !
Chef Lambert revisite pour vous la recette de l'agneau corse de Noël. Vous découvrirez les différents modes d'assaisonnement, de cuisson et de présentation possibles. Il ne vous restera plus qu'à dresser votre table puisque vous rentrerez chez vous avec un plat tout juste préparé…
Durée de l'atelier : 2h. Atelier limité à 10 personnes
Préventes obligatoires à l'Office de Tourisme du Pays d'Ajaccio et la e-billetterie. Pas de ventes sur place
RDV à 14h50 à A Merendella Citadina.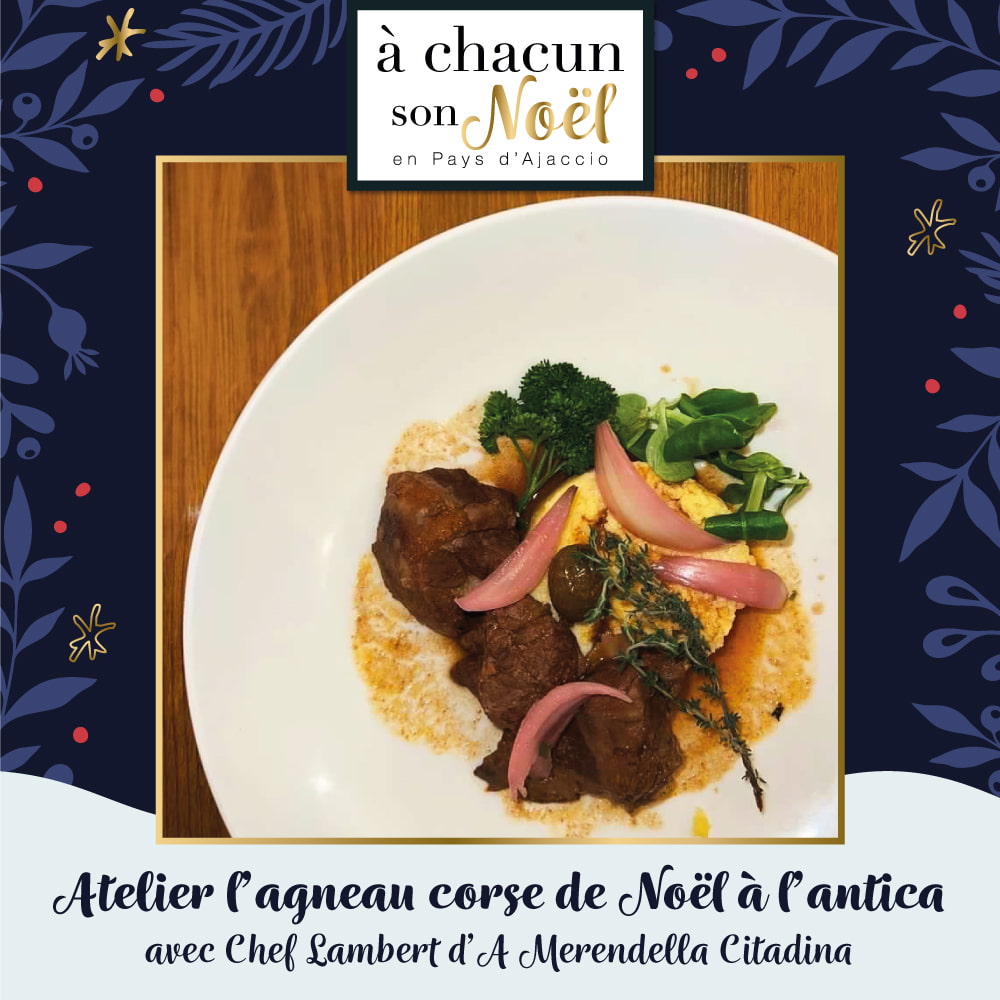 Dates
Le 20 décembre 2023 à 15:00.
Would you like to
enjoy this outing?
I reserve
Means of payment
Bank card
Bank and postal cheques
ANCV
Species
Online payment
Information
Tarif : 30 euros par personne Préventes obligatoires à l'Office de Tourisme du Pays d'Ajaccio et la e-billetterie. Pas de ventes sur place
cucina per natale - l'agneau corse de noël à l'antica du chef lambert d'a merendella citadina
Organised by :
ajaccio tourist office
Venue of the event :
19 rue Conventionel Chiappe
20000 AJACCIO
a merendella citadina