Animation office
A chacun son Printemps
printemps 2023 : l'immortelle, petits secrets de fabrication
08 Avr 2023
Book
Presentation
Want to go out?
Pascale, guide conférencier & agriculteur cueilleur est également créatrice d'une gamme de cosmétiques et de soins à l'immortelle corse : Fior di luna. Elle vous propose une initiation aux plantes endémiques corses : leur transformation, leurs vertus et leur utilisation. Découvrez les huiles essentielles par un blind test dans le laboratoire mais aussi les beurres de karité et de coco pour la réalisation de baumes. Durée : 2h30
Rendez-vous :10h plage du petit capo (Sevani) . S'y rendre : Accès par la route des sanguinaires (D111) puis à la plage de la Terre sacrée prendre l'embranchement à droite direction Capo di Feno, (D 111B). Après quelques km prendre l'embranchement à gauche direction Sevani. Allez jusqu'à la plage.
Renseignements : 04.95.51.53.03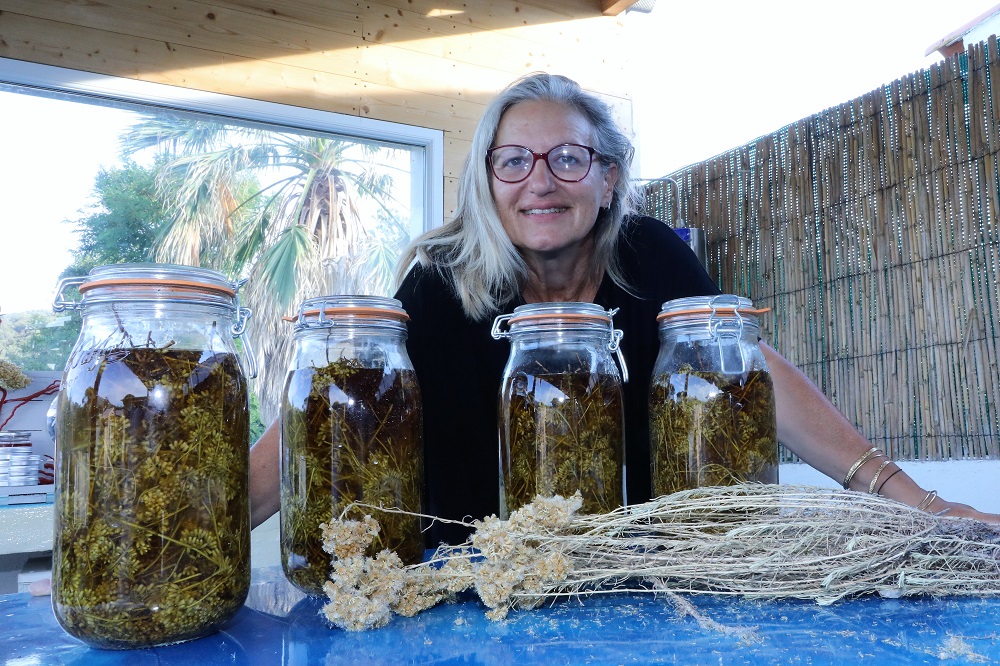 Dates
Le 08 avril 2023 à 10:00.
Would you like to
enjoy this outing?
I reserve
Means of payment
Bank card
Bank and postal cheques
Species
Online payment
Information
Price: 8€. Ticketing online and at the Tourist Office of the Ajaccio region. No ticket office on site
printemps 2023 : l'immortelle, petits secrets de fabrication
Venue of the event :