Linear
alata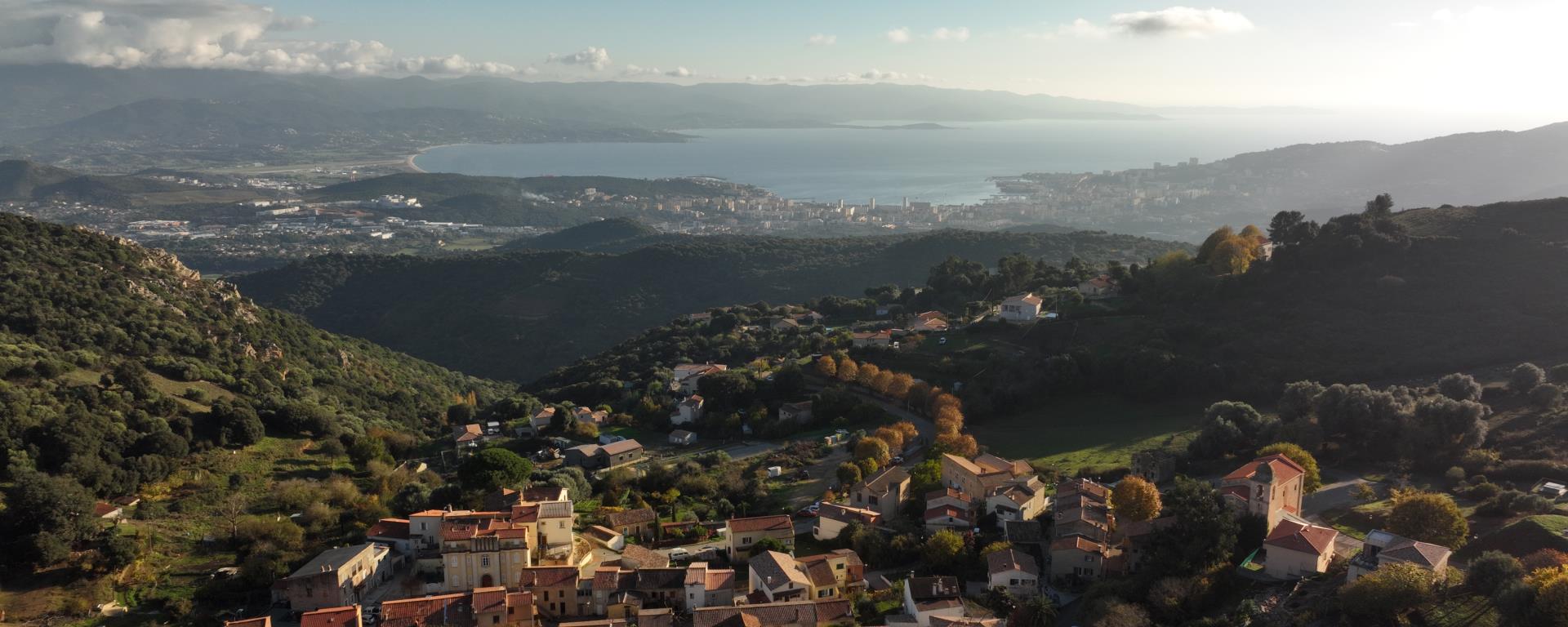 Presentation
Want to enjoy the fresh air?
Alata est un village aux portes d'Ajaccio ou il est agréable de se balader. Le déplacement vaut surtout le détour pour le panorama sur le golfe et la ville d'Ajaccio : époustouflant !
Alata est également connu pour être le berceau de la famille du Comte Charles André Pozzo-di-Borgo, adversaire historique de Napoléon et ambassadeur du Tsar de Russie. Témoignage de cet héritage : le château de la Punta. Le bâtiment ne se visite pas mais le chemin d'accès permet une jolie promenade pédestre avec de beaux panoramas.
Le village historique est également tout proche du magnifique golfe de Lava et sa plage de sable blanc classés site Natura 2000.
C'est aussi un joli village vivant et dynamique où vous trouverez plusieurs éleveurs et producteurs de spécialités agricoles réputées (fromages, brocciu...) et d'autres producteurs ou artisans.