Partner
Restaurant
bougainvilleas
Traditional cuisine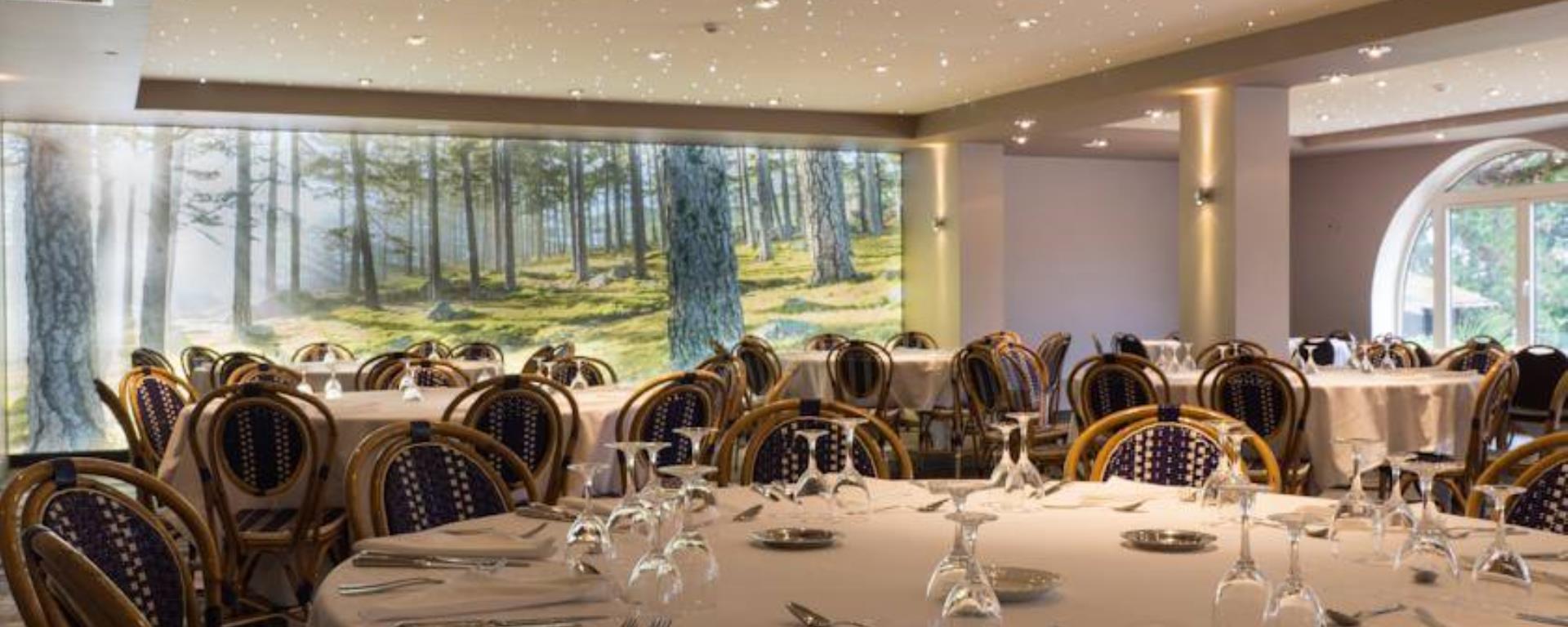 Presentation
Why choose this establishment?
The restaurant, which has been completely renovated, offers you an inventive cuisine where Mediterranean flavours and specialities from the island of Beauty are mixed together "under the stars". Our young chef invites you to taste this refined cuisine which he adapts with talent to the rhythm of the seasons.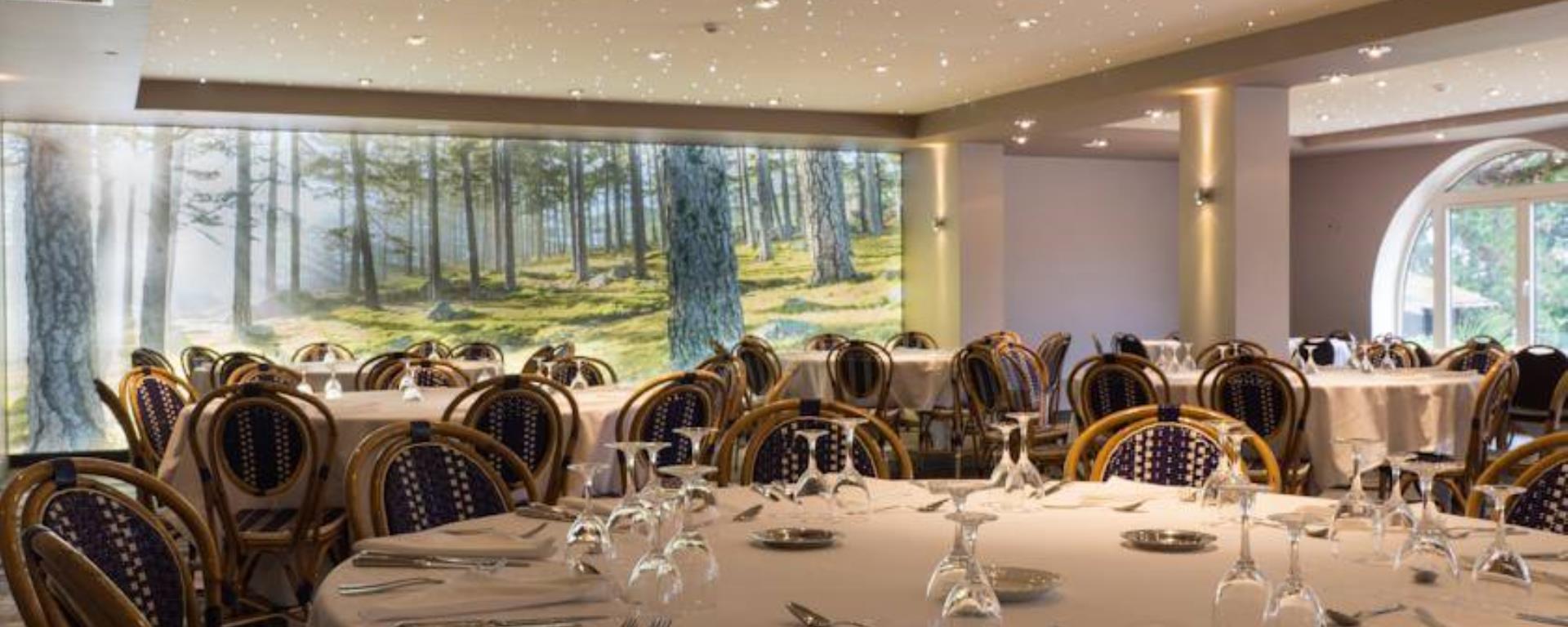 Capabilities
1
Air-conditioned room(s)
200
Maximum number of covers
Ideal
Alone
In couple
With family
In a group

Languages spoken
Brands & Labels
Slow Tourism
Services
Banquet
Wifi point
Seminar
Air conditioning
Parking
Musical atmosphere
When to eat in the restaurant?
Group
7 meeting rooms
Manimum 200 people
Minimum 20 people
 

Min. rates

Max. rates

A la carte

>

Tariff according to consumption.

Group menu

>

Group rates on request.

Adult menu

>

For half-boarders.

Children's menu

>

For half-boarders.
Means of payment
Bank card
ANCV
Species
Luncheon vouchers
Transfer
Openings
Period

from 01/01/1970 to 01/01/1970
Monday

From 12:15 to 14:00 and from 19:30 to 21:30

Tuesday

From 12:15 to 14:00 and from 19:30 to 21:30

Wednesday

From 12:15 to 14:00 and from 19:30 to 21:30

Thursday

From 12:15 to 14:00 and from 19:30 to 21:30

Friday

From 12:15 to 14:00 and from 19:30 to 21:30

Saturday

From 12:15 to 14:00 and from 19:30 to 21:30

Sunday

From 12:15 to 14:00 and from 19:30 to 21:30


Closed on weekends in winter
Restaurant
bougainvilleas
Hotel Campo dell'Oro
Ricanto Beach BP 60996
20700 AJACCIO