Partner
Imperial Buses Excursions
ajaccio vision
Book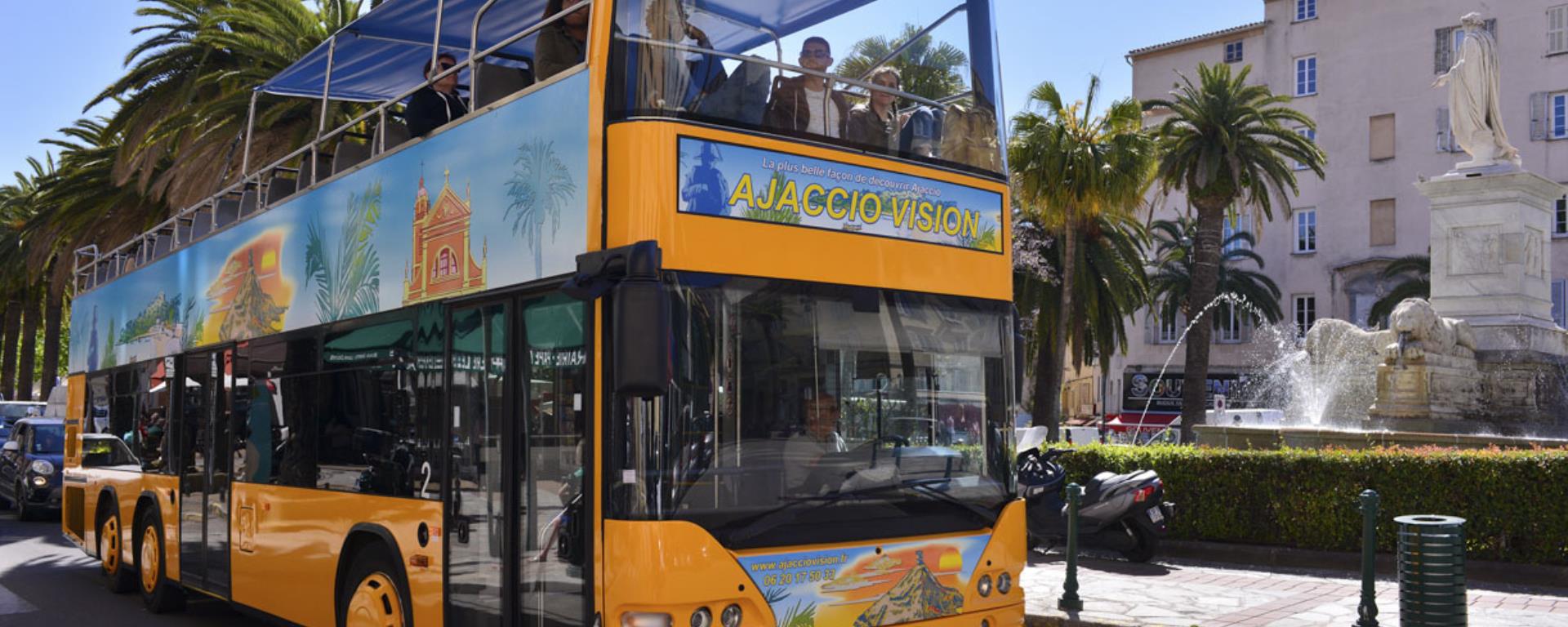 Presentation
What to do in the Ajaccio region?
Discover Ajaccio from a height of more than 4m.
You will visit the imperial city and see the Casone monument, dedicated to Napoleon. You will follow the Sanguinaires road to the Pointe de la Parata.
With a 360° view, you will enjoy exceptional views of the monuments, the beaches and the Sanguinaires Islands. A stop at the Pointe de la Parata offers a magnificent view of the Sanguinaires Islands.
Open every day, Ajaccio Vision is the best way to discover Ajaccio.
Tour from 9 €
Free for children under 12 in July and August.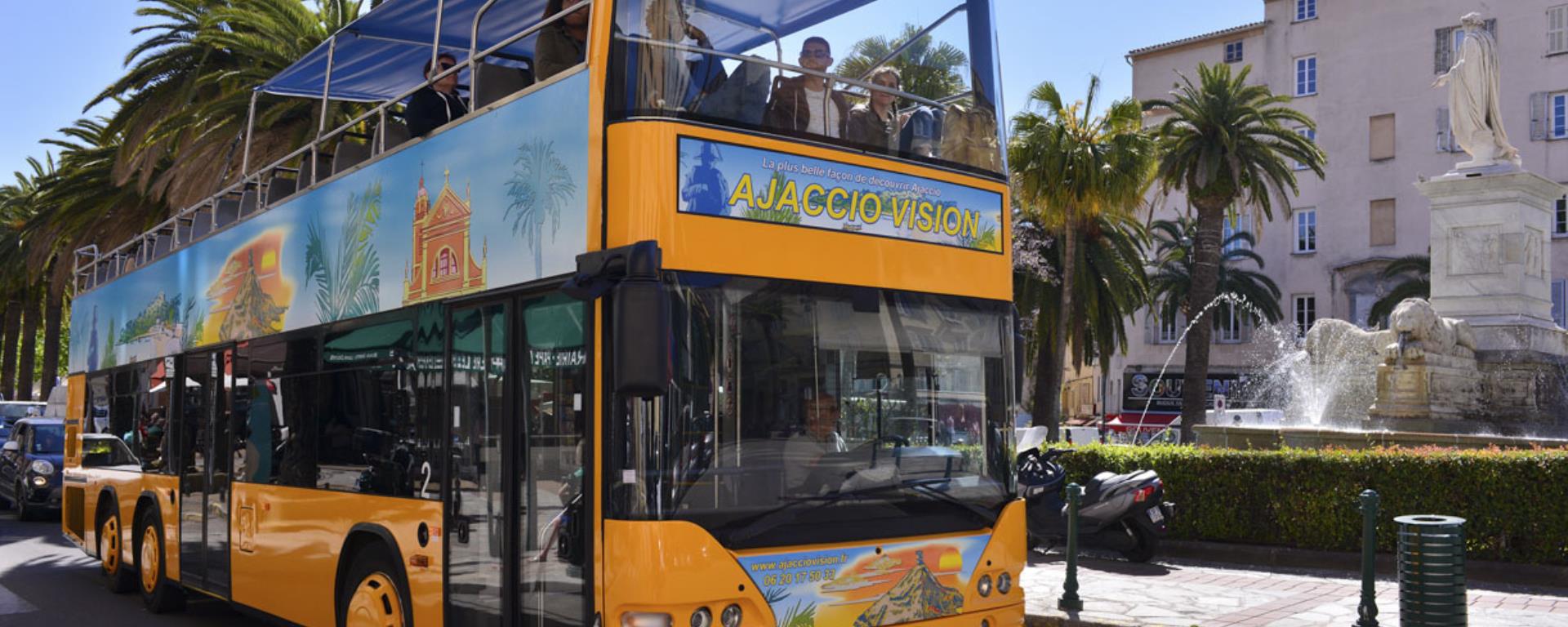 Ideal
Alone
In couple
With family
In a group

Languages spoken
Brands & labels
Services
German
English
Pets allowed
Spanish
French
Italian
Group
Accepted group
Coach parking
Guided tours
Rates
Rates
Free of charge for children up to 12 years old
Means of payment
Bank and postal cheques
Species
Home/Opening
Openings
Period

from 01/04/2021 to 03/11/2021
Monday

From 09:00 to 12:00 and from 14:00 to 17:00

Tuesday

From 09:00 to 12:00 and from 14:00 to 17:00

Wednesday

From 09:00 to 12:00 and from 14:00 to 17:00

Thursday

From 09:00 to 12:00 and from 14:00 to 17:00

Friday

From 09:00 to 12:00 and from 14:00 to 17:00

Saturday

From 09:00 to 12:00 and from 14:00 to 17:00

Sunday

From 09:00 to 12:00 and from 14:00 to 17:00

opening early April
closed mid November
Imperial Buses Excursions
ajaccio vision
Quai Napoléon
20000 AJACCIO
Facebook