Presentation
What to do in the Ajaccio region?
Réserve Naturelle de Scandola, Girolata, Calanques de Piana
Excursions à bord des Pass'partout qui portent si bien leur nom -Visites conviviales et de qualité- Bateaux confortables : WC, protection solaire et embrun-
"bateau rouge : 12 places, tarif unique"/"bateau rose : "38 places, vedette hybride, TARIF ATTRACTIF"
NOUVEAUTE : Profitez aussi bien des paysages terrestres que sous marins grâce aux caméras de vision sous -marines"
Prestations adaptées à vos envies, votre temps et votre budget, contactez nous, des conseils avisés vous seront donnés!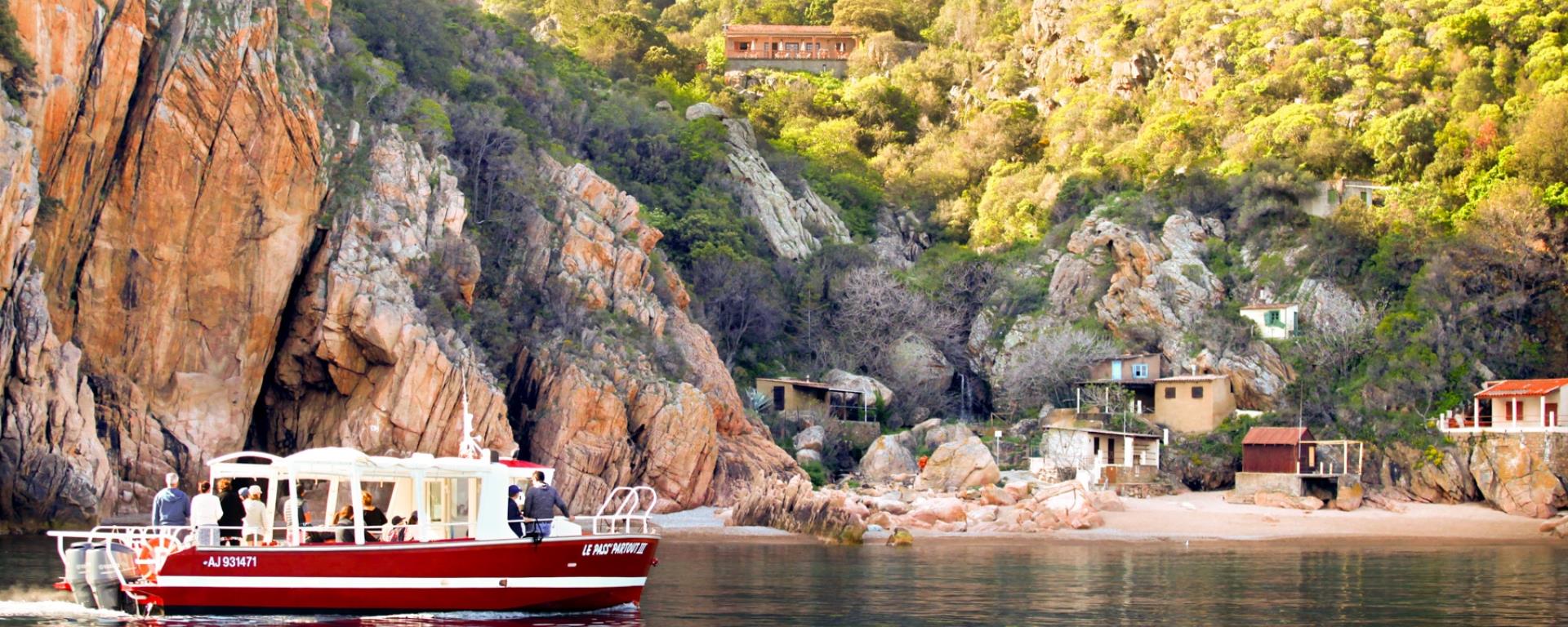 Holiday vouchers accepted

PRM Home
Ideal
Alone
In couple
With family
In a group

Languages spoken
Brands & labels
Slow Tourism
Services
Animals accepted Please inform us of the presence of the animal when booking
Group
Accepted group
Coach parking
Rates
Rates
Basic rate

>

33€

70€

from 25 euros to 60 euros per person

Reduced rate

>

25€

55€

tarif groupe à partir de 10 personnes sur vedette hybride

tarif enfant sur vedette hybride
Means of payment
Bank card
Bank and postal cheques
ANCV
Species
Online payment
Transfer
Home/Opening
Openings
Période

du 01/01/2023 au 31/12/2023
Monday

From 09:00 to 18:00

Tuesday

From 09:00 to 18:00

Wednesday

09:00 to 18:00

Thursday

From 09:00 to 18:00

Friday

From 09:00 to 18:00

Saturday

From 09:00 to 18:00

Sunday

From 09:00 to 18:00

By reservation during the off-season (November to April).

Boat trips Excursions
sea excursions - the everywhere pass
Anthony shop
place de la marine
20150 OTA
Facebook
Instagram
Facebook