Balneotherapy Wellness SPA
the spa - hotel fesch
Book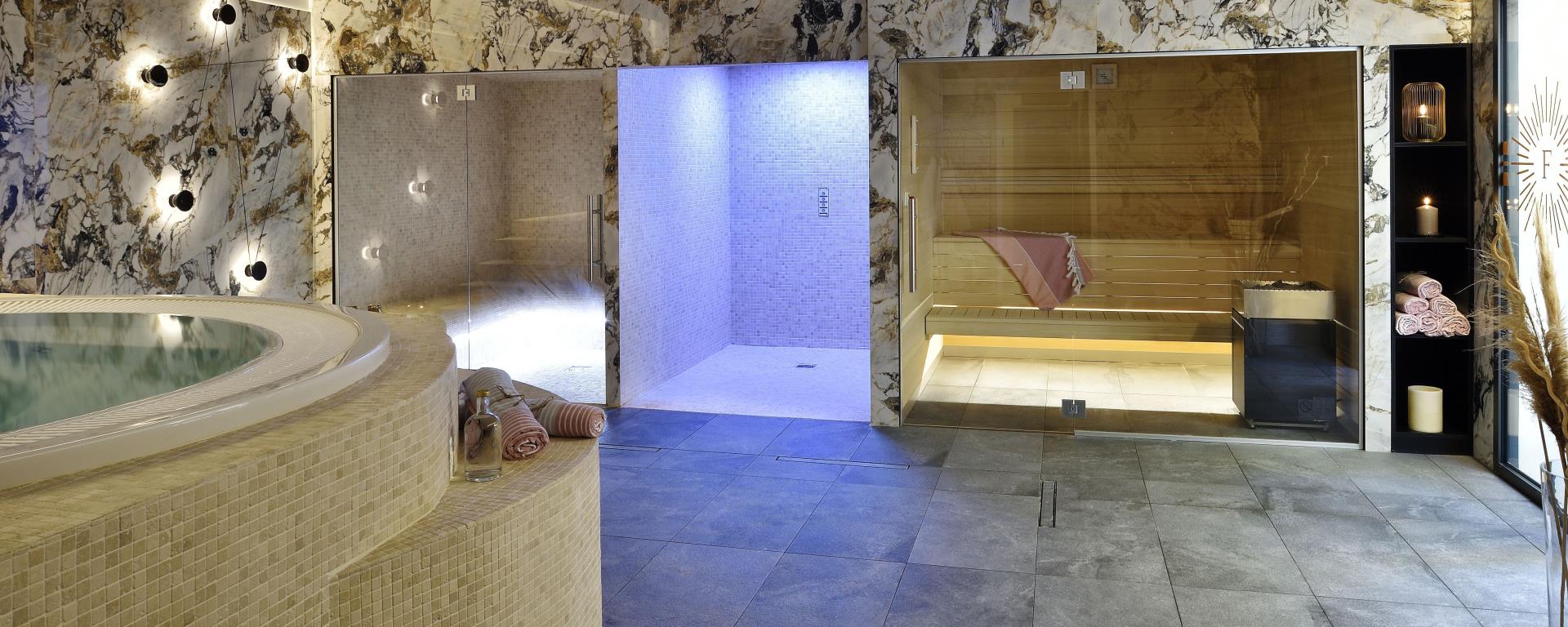 Presentation
What to do in the Ajaccio region?
The Espace Bien-Être offers you a moment of relaxation in the heart of the old town, to make the most of your stay in Ajaccio.
This place dedicated to well-being, care and relaxation is made up of a large jacuzzi that can accommodate up to 8 people, completed by a second jacuzzi for 2 people to share with the person of your choice.
The Spa has a sauna and steam room as well as a sensory shower for a complete, extremely relaxing wellness experience.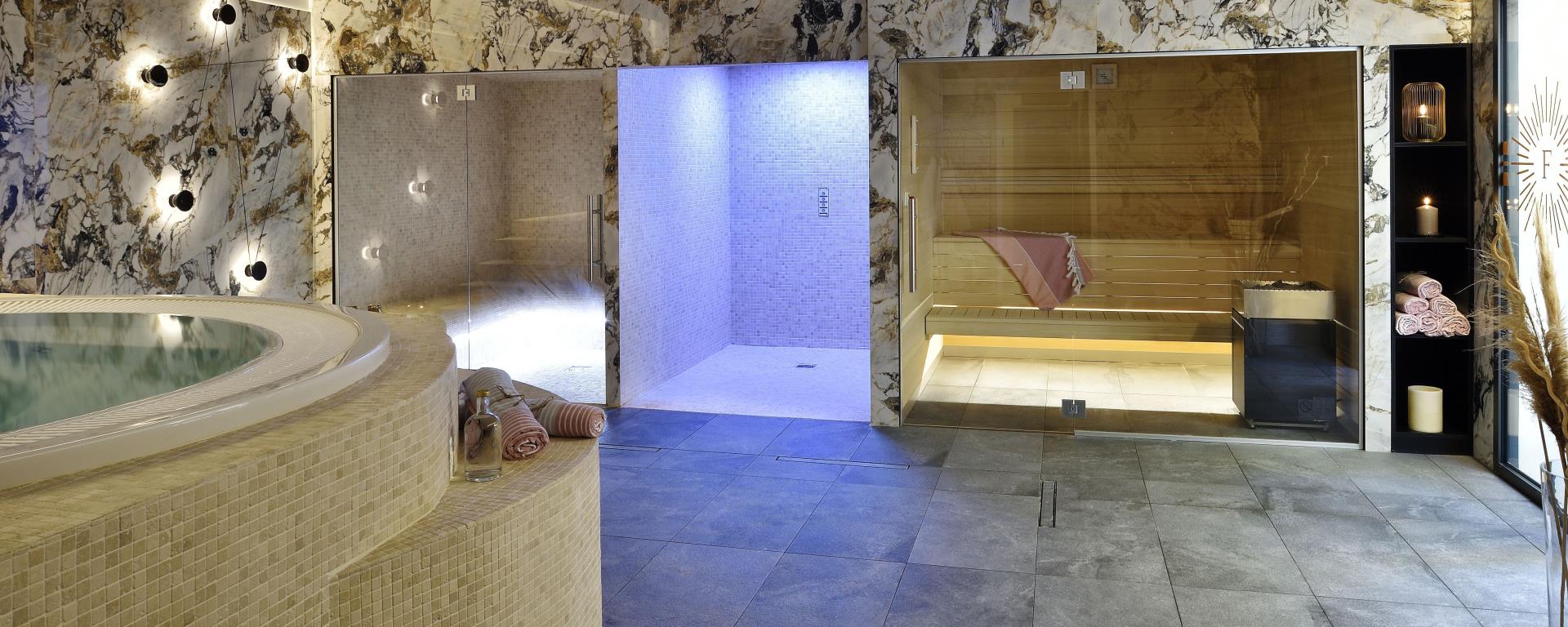 Brands & labels
Slow Tourism
Home/Opening
Openings
Période

du 01/01/2023 au 31/12/2023
Monday

From 09:00 to 00:00

Tuesday

From 09:00 to 00:00

Wednesday

From 09:00 to 00:00

Thursday

From 09:00 to 00:00

Friday

From 09:00 to 00:00

Saturday

From 09:00 to 00:00

Sunday

From 09:00 to 00:00

Reserved for hotel guests from Friday to Sunday

Balneotherapy Wellness SPA
the spa - hotel fesch
7 Rue Cardinal Fesch
20000 AJACCIO
Facebook