Partner
Performance Hall
congress centre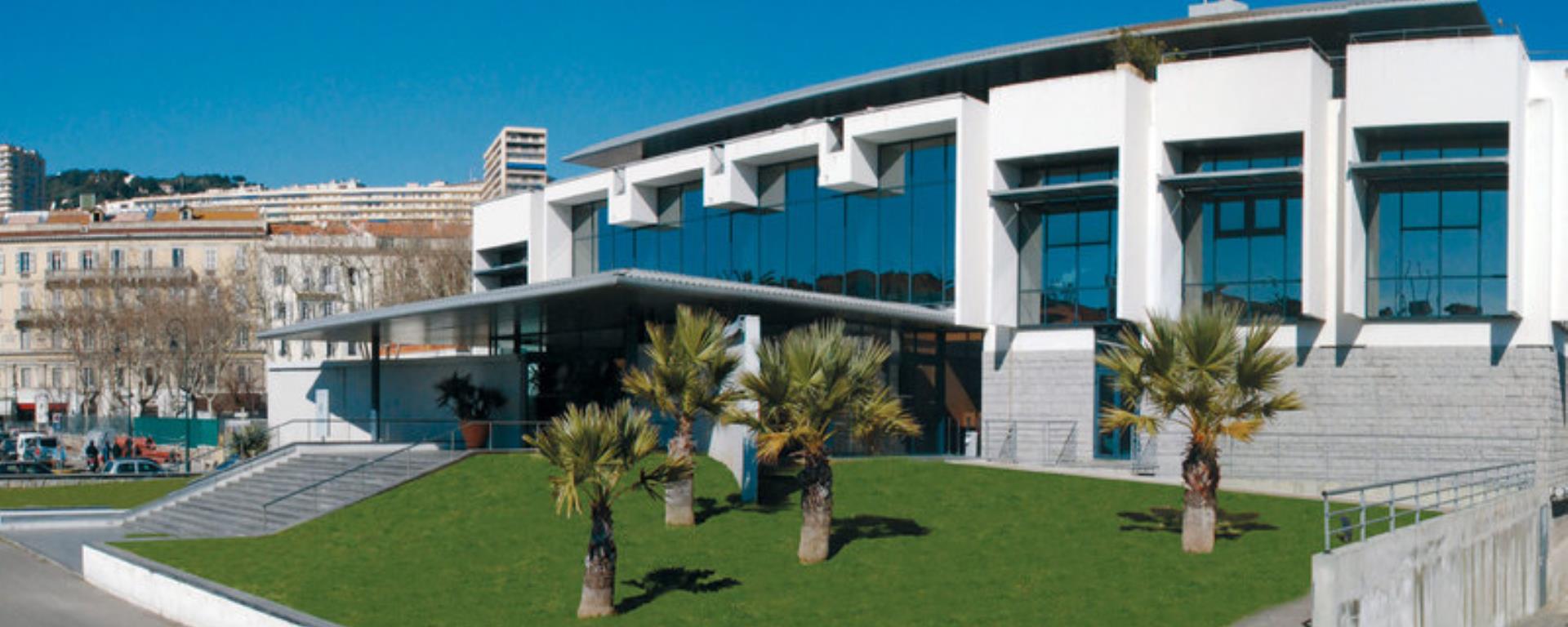 Presentation
What to do in the Ajaccio region?
The Palais des Congrès opened its doors in the spring of 2003.
Its ideal geographical and environmental location in the heart of Ajaccio's city centre, on the marina and cruise port, in the immediate vicinity of numerous restaurants, shops and 3 and 4 star hotels and only 10 minutes from Napoleon Bonaparte international airport, gives this imposing architectural structure a number of assets that are particularly appreciated by event organisers.
With 9 committee rooms with variable and extensive capacities (up to 200 seats), a 434-seat auditorium, a 500-seat panoramic restaurant and a large multi-functional space of 1000m2, entirely modular, dedicated to conferences with up to 650 seats as well as to cultural or artistic events, the Ajaccio Convention Centre is both aesthetic and functional.
In order to best meet the requirements and ambitions of organisers and their participants, the palace team provides a systematic interface for each programming project, free of charge, to guarantee its clients the operational and qualitative feasibility of their events in Corsica, in accordance with the scope of their needs.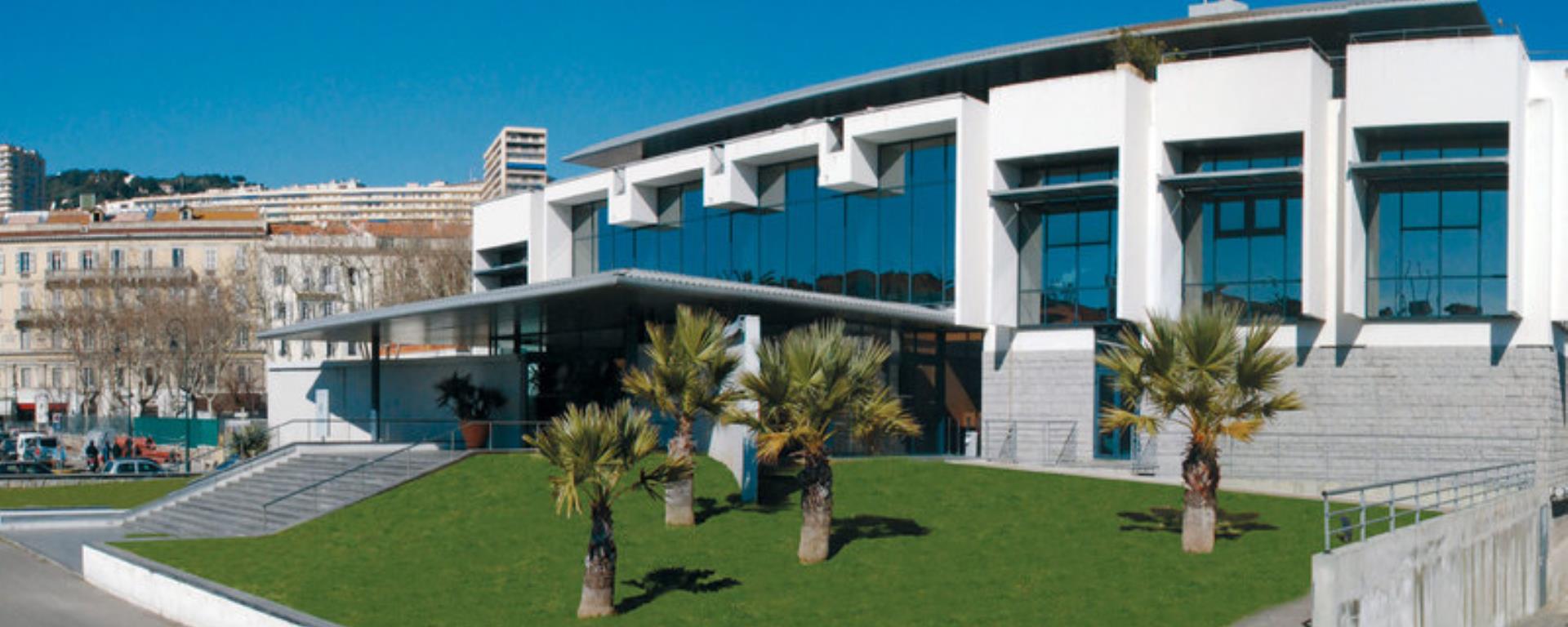 Ideal
Alone
In couple
With family
In a group

Languages spoken
Brands & labels
Equipment
Auditorium
Restaurant
Screening room
Equipped meeting room
Home/Opening
Openings
Période

du 01/01/2023 au 31/12/2023
Open
Monday to Friday 8am to 6pm continuously. Open in the evening and/or at weekends for events and performances.

Performance Hall
congress centre
Quai l'Herminier
20000 AJACCIO
Facebook